"But this often vivid second living is something that I completely refuse to do for the next event in my life. This was Christopher's death in action when the Second Front in Italy was launched. He died at a place called Monte Purgatorio. Nobody should ask me to relive this and, as I say, that is what writing about one's own past so often amounts to.
So let oblivion cover it for the reader, if never for the writer."
Likewise Clough in his autobiography, 'Architect Errant' describes how news of Christopher's death arrived hot on the heels of his sister Charlotte's wedding:
"The armistice was thus a time of both pleasure and of almost unbearable pain. We soon had grandchildren to add to the pleasure. We decided that since we, Christopher's parents were alive, we should try to be so properly, and to keep the wound to ourselves."
They were not ones to air their grief in public, but it is widely known within the family how deeply the loss of Christopher affected Clough, Amabel and their daughters, like so many other families bereaved by war.
Aside from these recollections of his death, not much survives to indicate what kind of person Christopher was or how his interests would have developed had he lived. This is probably due in large part to the fire of 1951 that destroyed the contents of Plas Brondanw.
However, a few letters from Kitto do survive in the archive, some written from Dartington school, which he attended along with his sisters for a time. These are mostly about practical matters such as items forgotten when packing or unexpected baggage charges on the train journey, requests for money to buy shirts and thanks for items sent. However, there are two slightly longer letters written around the time he was visiting and working on Skokholm, an Island bird reserve in Pembrokeshire. He talks about birds, books, cars, and the people around him, and appears to be developing an interest in the biological sciences. Here is a quote from one of them:
"Spent all the afternoon Botanizing with Lack who knows nothing (even less than me) and Tom Turin, a friend of his from Plymouth, who knows pretty much everything. We went round collecting things in the woods & fields & there wasn't a single thing we found that he didn't know, usually the English & Latin names…"
(Lack here was the ornithologist David Lack, who Susan later worked with on an exhibition for the Festival of Britain.) The tone of these letters is conversational, informal and breezy. An earlier letter from a younger, less confident Christopher complains of being bored at school and wishing he could come home.
There is also an intriguing letter dated Aug 10, 39 from Clough, which reads as follows:
"My Dear Kitto

I don't suppose that this will actually ever get to you – but as our cable to your New York place has been returned marked "Left for Mexico City leaving no address" there seems no other possibility of communicating with you save – doubtfully – through the British Consul. If you don't know your actual address it is generally wise to use "Poste Restante". Anyway all this because you twice in your letter talk of getting back here on Nov 11th – whereas of course your Cambridge Term starts on Oct 8th & if you don't show up, you will presumably lose your place. I daresay it was as it were a mis-print but as it is so important there should be no mistake – we decided it was worth a cable. Expect you know really, only it gave us a fright!

Very glad of another fine long letter and the grand stuff arrived about the fair which I am really glad to have. No more now as I don't expect this will really reach you! Blessings. CWE"
We don't know if this message ever reached Christopher, but we know that he did turn up in time to attend King's College, Cambridge. That is where he met Euan Cooper-Willis, with whom he shared a room, and who became a friend, and later on married Christopher's sister Susan. Christopher studied Moral Science, and his obituary, published in the 1945 King's College annual report is quoted here:
"He was the youngest member of his year, and he was always young in spirit, but he showed high promise, and made a deep impression by his sincere, unselfish interest both in social and international affairs. Also he made good friends. After passing his Tripos well, at the end of his second year, with a 1st Division of the 2nd Class, he joined the Welsh Guards, and was serving in Italy as a Lieutenant when, on the night of March 16-17, 1944, he was wounded and taken prisoner wile leading a patrol. He must have died soon after of his wounds, for his grave was found a year later, close to the place of his capture. He was 22 years old when he died."

Also in the bundle of letters referred to above is a loose line drawing with the name 'Kitto' scrawled underneath. We believe this to be a picture of Christopher, but the artist is unknown.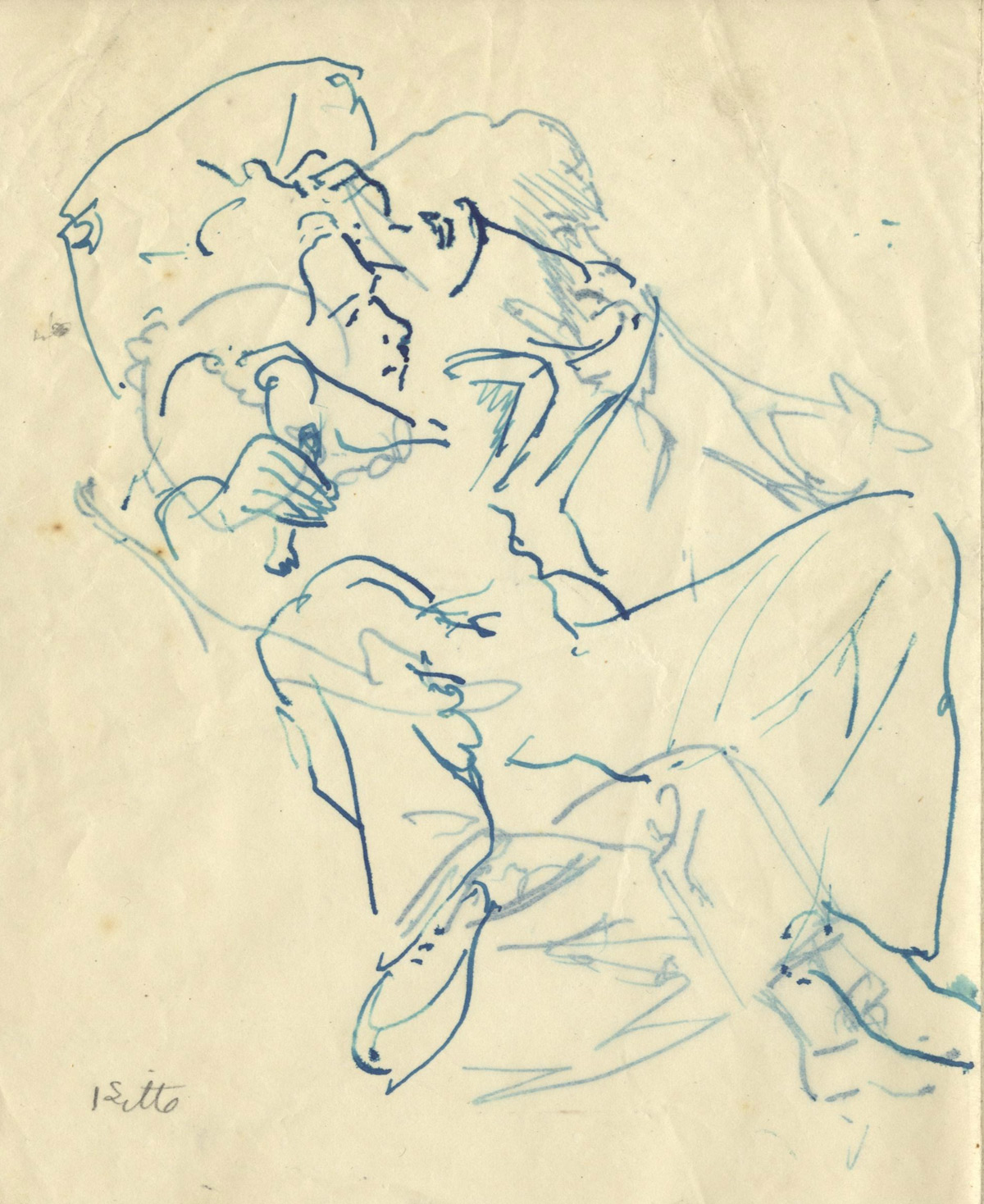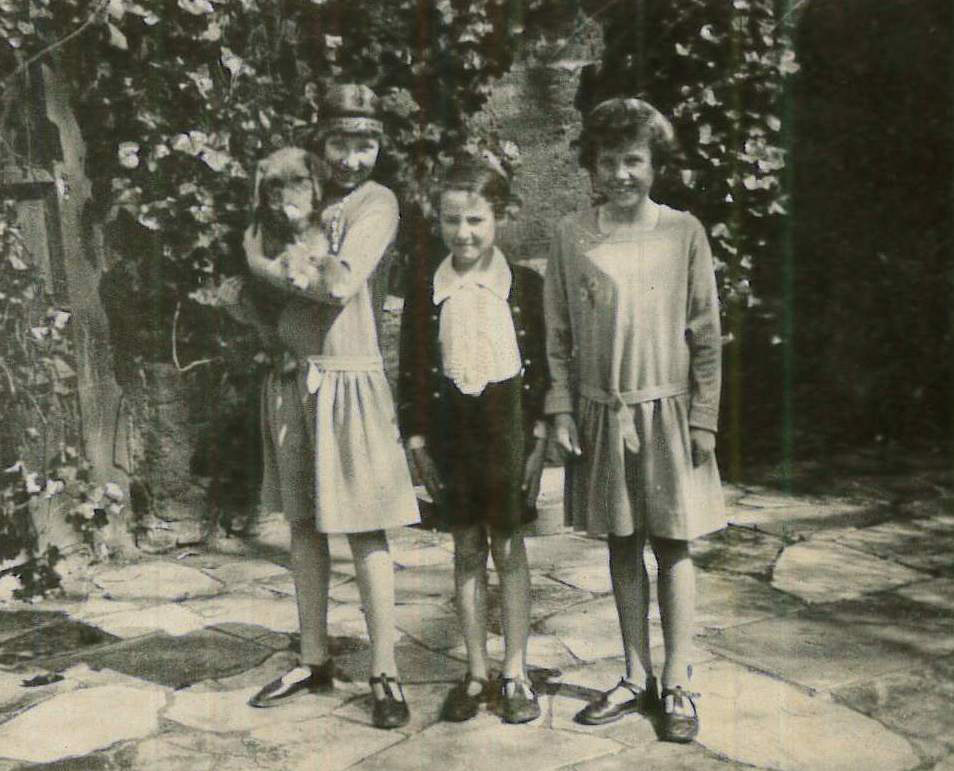 Susan Charlotte & Kitto